Drennan Wide Gape hooks sz12
Wide Gape spade end hooks are a micro barbed pattern, with an extra wide gape.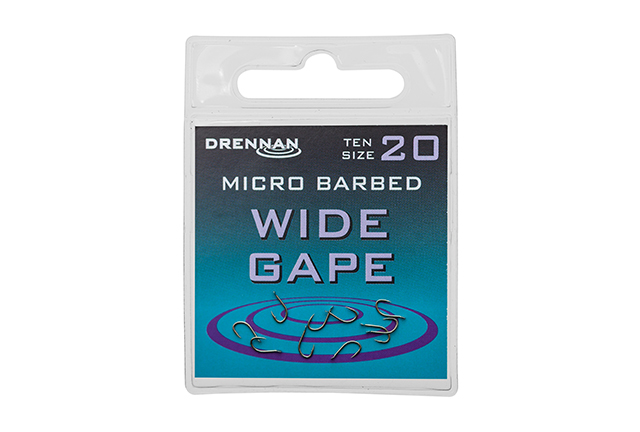 The hook has plenty of room to hold bigger baits such as bread, worm and pellet in the wide curve of the bend.
Size 10 (0.56mm)
Size 12 (0.53mm)
Size 14 (0.48mm)
Size 16 (0.43mm)
Size 18 (0.38mm)
Size 20 (0.36mm.
Bronze finish
Micro barbed
Wide crystal bend
Medium shank
Spade end
Forged
Chemically etched needle point
Ten hooks per packet
---
---
More from this collection