Drennan Carbon Match Hooks sz14
Carbon Match hooks are a micro barbed pattern, for rivers, canals, and still waters where barbed patterns are appropriate.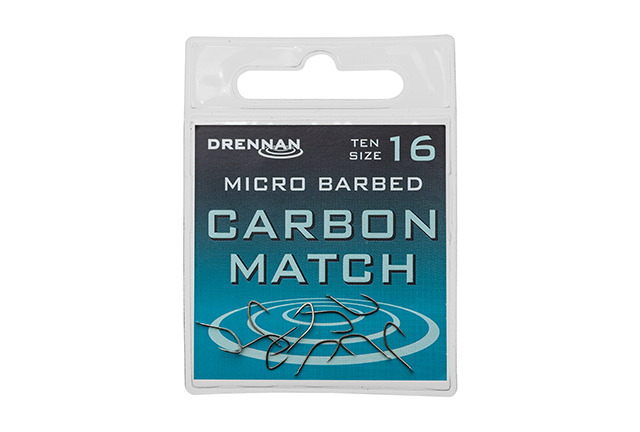 A versatile, lightweight hook with a strong forged shape and a long inclined point.
Ideal for a wide variety of baits from chopped worm to bread flake.
Sizes 14 (0.40mm)
Size 16 (0.36mm)
Size 18 (0.32mm)
Size 20 (0.28mm)
Size 22 (0.25mm)
Bronze finish
Micro barbed
Swept crystal bend
Medium/Long shank
Spade end
Forged
Chemically etched long needle point
Ten hooks per packet
---
---
More from this collection